On each new day your brain offers equipment to lose or win. The choice is yours, and brain activity can now be observed to show how winning or losing selections work, in spite of external conditions.
So why do some people pick winning equipment while others settle for the loser's pick where the chips go down?
Here are opposites that quickly come to mind, yet are in no way an exhaustive list for  what separates winning and losing brainpower pools.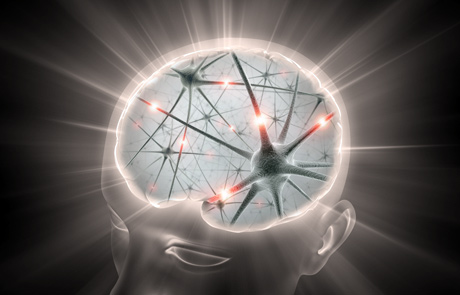 Basal ganglia choices bring ruts and routines, while working memory offers innovative wonders, that can lead the pack. Which power tool will you take?
Venting tends to shut off spigots to finances yet the brain is also hardwired for winning mental counterpart that helps you to risks for financial growth.
Serotonin's drug of choice awaits your use to replace the crankiness that comes from cortisol that adds loss to your day.
Cynicism works against innovative improvements as it bottlenecks the brain and tosses toxins onto people's creative pathways to a better way.
Hope that arises from using and developing multiple intelligences cannot be accessed while fear brain parts win your choice.
Calm reactions to difficult situations, stored by snipping your amygdala before it snipes back under pressure, also lead to resolutions that help win, even around those who disagree. It's simply how you brain parts either promote or stomp out wins.
Critics may hurl naysayer's brain parts that tear down innovation, yet tone offers valued choices for collaboratively building back wins. It's a choice the first few times, in spite of habitual responses that store in amygdala and then pop into reactions, with seemingly less choice over time. Criticism, that comes from poor tone, calls for another choice,  to renew with the brain in mind. Not that your winning choice changes the critic – it simply upgrades personal profitability.
Few would disagree on the logical choice to swim when the only other option is to sink. Cooler still are neuro discoveries that show how each winning action rewires the brain's plasticity for more of the same. Why then, do some continue to choose to select sink equipment and rewire for more loss? You?
YOUR TURN! Join our Brain Based Circles! Would love to meet you at any of the following!
Brain Leaders and Learners Blog
Mita Brain Center Facebook
efweber on Pinterest
@ellenfweber on Twitter
ellenfweber on Instagram
Ellen Weber on Google+
Ellen Weber on LinkedIn
Created by Ellen Weber, Brain Based Tasks for Growth Mindset